ABOUT GE COMMERCIAL CONSTRUCTION
GE Commercial Construction Ltd provides a full building package for your development. From design and planning to build and completion, your project will be carried out to the highest standard of safety and workmanship. Our construction knowledge and expertise spans decades. We also offer seamless project management services to ensure your development progresses smoothly.
Our projects include renovating large-scale offices, factories and retail stores. We can act as your Principal Contractor, liaising with architects, engineers, planning departments and the Health & Safety Executive (HSE) on your behalf. Your project will always be completed on-budget and on-schedule.
Once contacted, our office will organise a site visit by one of our experienced team. During the site visit, through informative discussions. We can ascertain your exact building requirements. At this point, we can offer professional advice regarding everything from the build, a full discussion on programme to cause as little disruption as possible during building work, discussions on design packages and Cdm packages.
Having gathered and collated all the information from the site discussions, our team will now supply a fully detailed quote tailored to your needs. Also included will be a full build programme to give our clients a step by step guide to their project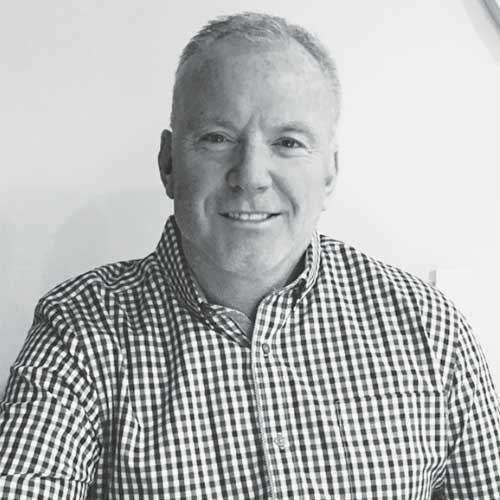 Profile – Gary Earp, Director of GECC Ltd.
Gary Earp is the Managing Director of GECC Ltd. A very proud and busy father of two children and two-step children, Gary is happily married to Leanne, who also works within the business. Born into construction, Gary worked alongside his father gaining valuable industry insight and knowledge. His earliest memories include only being allowed to brick up doors and windows until his bricklaying skills became neat enough to work on full walls. Gary has worked with a vast number of construction companies and housing developers over the years.
Early career break
One of Gary's early successes arose around 1984 when there was a big increase in council funding for house modernisation including grants being issued for up to 90%. His family firm became very experienced in this work, which led to winning a local award for modernising a block of four terraced houses in Waterloo Street, Burton on Trent. Putting the frontage back to the original 1930s condition, they also brought the interiors up to a modern day standard. Plus, they built a bathroom extension on the back of each home creating an extra bedroom. This resulted in the family business being put on the council's recommended list.
Global scuba diving
One of Gary's passions is scuba diving across the world in exotic locations such as Antigua, Jamaica and the Red Sea in Egypt. Gary also dives closer to home in Spain, Plymouth and regularly at the diving training centre at Stoney Cove, Leicestershire. In warmer waters, Gary has come face-to-face with Atlantic Whitetip Sharks and Hammerhead Sharks. Gary has recently achieved his Recreational Trimix qualification. Trimix contains helium which makes a good breathing gas when used in combination with oxygen and nitrogen because it reduces the narcotic effects of the gas mixture. Plus, Trimix increases the depth to which a diver can safely dive by lowering the percentage of oxygen in the breathing gas. For Gary, scuba diving gives him the opportunity to explore, "another world underneath the water which is both peaceful and weightless".
Supporting charities
Other hobbies include raising money for various charities including taking part in the Wolf Run and Tough Mudder (supporting Help for Heroes). Gary supports the incredible work of the Footprints Orphanage in Kenya, a charity close to his heart due to previous family involvement, and he now donates 1% of his earnings to support this worthwhile cause. What's more, Gary also sends toys to a Romanian orphanage.
"No matter how big or small the donation, I strongly believe in businesses giving back to worthwhile causes and charities."
Gary Earp, Managing Director – GE Commercial Construction Ltd.